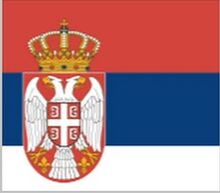 TheSerbianThingyEst2018 The Most Biggest Video Ever
But Yugostarsuitcase Got Vacaction 4 Times or Last Year 2018 Video
Likes : Remove Kebab, Paki, The Anderson Family, Roblox, OpenRA, Police Call 911 Serve, etc.
Dislikes : STUPID FUCKING BOSNIA AND HERZEGOVINA ASS!!!!, Non-English is Vietnam, Call "TheSerbianThingyEst2018kiko (IS NOT JAPAN! SEROUSLY!?), Calling Prank (April Fools Only), Weather Warning, Fortnite, Free Robux, 2 Yugostarsuitcase Imposter, etc.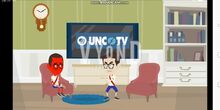 At Watching Video Evil Look (Clone) Gets Grounded This 2 Ep. Really Poor
History :
At November 2018 He Made Channel Name LiyFranceYesSomaliaNo
This Made On My First Video Ever
But Has Been Changed Name "Yugostarsuitcase"
He Made Video But Ran Out Of Idea And Go To Vacaction To Hong Kong
And Gets Is Back... In December 2018 Me Go To Vacaction Again To Springfield, Missouri
But How Did December 31th 2018 Close This Channel Last Year
In Jan. 1st 2019 Name "TheSerbianThingyEst2018"
Can I Into Object Show?
No
Can I Into Space
Nope
Community content is available under
CC-BY-SA
unless otherwise noted.