Lol this time really random other than my OCs :D
Season 1 - Random Characters Hurt and Heal
Season 2 - Random Characters Hurt and Heal Season 2 - There's 20 Now
Season 3 - Random Characters Hurt and Heal Season 3 - With A Tree!
Season 5 - Random Characters Hurt and Heal Season 5
Each contestant had to pay a $500 entry fee. The prize pool for this hurt and heal was even more than last time, at exactly $15,812,500.
Rules
1. You can only hurt and heal once every two hours.
2. No special types of hurts and heals, only normal ones which do 1 HP of damage, unless you killed a character (see rule 4)
3. Maximum HP of a character is 10. If anyone's HP exceeds 10, it will be an overheal and their health will be cut down to 1.
4. If you kill a character, you can do a triple hurt and a triple heal, but only one set of hurts and heals for each kill. It does +3 HP for a heal, and -3 for a hurt.
Triple Hurts and Heals
Abolished in final 3 stage.
Hurt and Heal
Table
Most Kills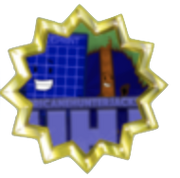 Yokai won this incredibly, taking out more than half of the contestants with 12 kills. He also eliminated all the 9 of the top 10 who were eliminated.
Community content is available under
CC-BY-SA
unless otherwise noted.