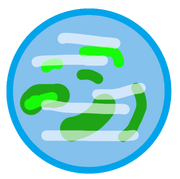 These are planets assets free for anyone to use! Credits goes to Vince Doyen, Pluto Dooto, Tobey, AuberginesWithRabbits, Circle dude236, Arms the Fox and others for making them. If you're using these assets, please give credits to them.
Planet, Dwarf Planets & Popular Asteroids
[
]
Dwarf Planet Candidates and Other Asteroids
[
]
Moons
[
]
Exoplanets
[
]
Fictionals and Hypotheticals
[
]
Popular Hypotheticals
[
]
Other Hypotheticals, Other Fictionals, and OCs
[
]

If you are looking for emotions, they are moved here.