Dali

Dali pose

Name:

Dali

Gender:

Male

Nickname:

Melting Clock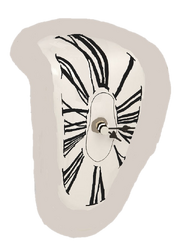 Dali is based off the melting clocks from Salvador Dali's 'Persistence of Memory'. Dali is very smart and artistic, but like meany geniuses, is also bonkers. He is a surreal character, who usually keeps his head in the game but occasionally mutters nonsense things. He does not socialize with the other contestants much, he keeps to himself.
Community content is available under
CC-BY-SA
unless otherwise noted.