IN PROGRESS!
Pen
Fries
Snowball
Flower
Yellow Face
Pencil
Match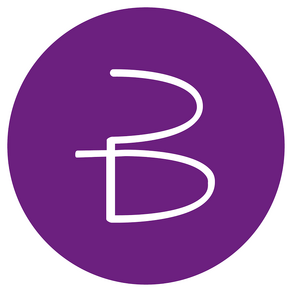 Woody
Book
Bubble
Bomby
Puffball
Spongy
Episodes/Eliminations
Episode 1: The Big Mansion!
MePhone- Hello! I'm the host of BFUC!
Toilet- And i'm His Assistant!
MePhone->:(
Pen- Hello MePhone!
MePhone- Hi Pen! Welcome to BFUC!
Pen-Thanks!
Book-Hello MePhon... *Looks At Pen* Hey Pen! :3
Pen- Hay! :)
MePhone- Fries! Here!
Fries- What?! Hey Guys! Here!
Puffball-YAY!
Woody- AHHHHHHHHHHHH!
Snowball- Woody! Shut Up!
Book- I like you Pen!
Pen- I Like you too... But... Ekh...
Book- What?
Pen- ....I Need To Pee.
Pen- what?! A Camera?! Confessionals?
MePhone- Yes! :)
Book Confessional- I Think I Love Pen! :*

MePhone- Go Inside!
Spongy- But.. I'm To Big!
MePhone- So you're Disqualifed From that Challenge!
Spongy- Nuu
The Hall Was Beatiuful. This Wasn't A Good thing. Here Starts THe Nightmare!
MePhone- I Locked Us here! You Guys Need to Find A key! That Person Who finds Key and Will Escape First, Will Pick Another Person to PICK Teams too! GO!
Pen- I go Right!
Book- Me too!
Puffball- Wait for me!
MePhone- WAIT! Beware Of Traps And Monsters!
Book- Thanks!
Snowball- ...? A Blood? Well i check next Door...
Snowball Opens the Door,And See th Zombie Eating Match.
Snowball- OH MY GOSH! MATCH!!!! HEEEEELP! HEE- *Get's Bitten By Zombie,Then Eaten*
MePhone- * Recovers Snowball and Match* Guys! You're Out!
Match- O-M-G!
Book- look! There's Pencil! On an Bed!
Pen- PENCIL!! Are you Okay!... You're Bleeding!
Pencil- Zombie bitted Me! Uh *Vomits*
Book- She's Going to Turn!
Puffball- Into what? A pokemon?
Book-Into a Zombie!
Pencil-Bu-Bub-Bubbl-BUBBLE! *Dies*
All in the Room- BUBBLE!
Yellow Face- That Mosse Is STRANGE!
Woody-Meh!!!!!
Yellow Face- I found It! A key! Here Woody! *Gives Woody a Key*
Woody *Thumbs Up* AHHHEHHHHHHHHHHHEH!
Yellow Face- *Turns back* OH MY FACE!!!!! *Get's Eaten By Zombie*
Woody- *Runs Away to The Hall and Opens The Doors*
MePhone- Congrats! Let's Teleport Contestants!
Bubble-PENCIL! MATCH!
Spongy- Finully
MePhone- Soo. Woody! Who You gonna Pick?
Woody - *Points At...Bomby!
All Expect MePhone and Bomby- WHAAAAAAAAAAAAT?
Here's Woody team! Screaming Objects!
Woody(Captain),Yellow Face,Flower,Fries,Pen And Book.
Bomby Team! Explosive Monsters!
Bomby(Captain),Match,Pencil,Bubble,Spongy,Snowball,Puffball.
And Explosive Monsters Are Up to elimination!
Episode 2: The City With Sponges
MePhone- *Points At Nemesis* If One Of you will be Eliminated, You Will be Eaten By Nemesis And then Recovered To TLC!
Bomby- ... :(
MePhone- 5 Votes?! Like... And one person got the Votes! Safe is..
-Bomby!
-Spongy!
-Pencil And Match!
-Snowball!
And..........
.
.
.
.
.
.
Puffball! Bubble Gets Eliminated!
Bubble- Nooo! *Get's Poped By Nemesis*
Pencil- Oh No!
Match- It's Like Again!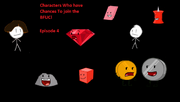 Community content is available under
CC-BY-SA
unless otherwise noted.