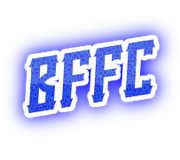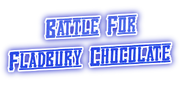 Battle For Fladbury Chocolate is an upcoming object show by Stanimations CND, it's set for release for early April, but the account hasn't been set up yet. The show is hosted by Steering Wheel.
It has been confirmed that it will be animated like Spider-Man: Into the Spider-Verse.
Plot
The show involves 28 contestants battling for one thing, a lifetime supply of Fladbury Chocolate, apparently the sweetest, tastiest chocolate in Objectlandia™
Episodes
Mutants
Invasion
Chase
Masterplan
Power
Evil
Day
Planet
Death
Genesis
Destiny
Resurrection
Revelation
Remembrance
Mission
Frontier
Metal
Moonbase
Tomb
Wheel
Invaders
Revenge
Earth
Attack
Silver
Unknown
Space
Nemesis
Time
Experiment
Warriors
Seeds
Characters
Hosts
Contestants
Cubey (formerly Rubik's Cube)
Community content is available under
CC-BY-SA
unless otherwise noted.