BFS aka Battle for Sky-lands is about 14 contestants battling for the amazing sky-lands. The hosts are Token, Clipboard, Microwave, Icing. The contestants are alphabet Block, Carrot, Cord Granite 3D-Glasses, Disco Ball, Hurdle, Hourglass, Plunger, Popcorn Syringe, Slime-Ball, Ziploc Bag, and Palm Tree. The main villain of this show is box, a recommended character.
The person that wins the sky-lands in season 1 is Slime Ball. The creator said that if the show gets lots of votes he/she will make a season 2.
Ep1: welcome competitors
Ep2: whos going to be eliminated today
Ep3: dram voices now?
Ep4: this is me
Ep5: the balance beam of doom
Ep6: the debut
Ep7: the portal problem
Ep8: the explosion
Ep9: silent but deadly
Ep10: the monster mash
Ep11: the manikin challenge
Ep12: a joke episode
Ep13: scared silly
Ep14: six more to go
Ep15: a deadly challenge
Ep16: elimination upgrade
Ep17: surprises unknown
Ep18: the fair
Ep19: the last elimation!!!
Ep20: and the winner is!!!
MAP:
sorry for the graphics: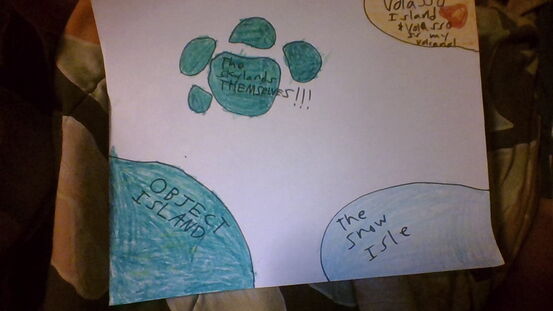 Community content is available under
CC-BY-SA
unless otherwise noted.