Ari and Jaiden are 2 friends, the story ofJaiden getting Ari is when she wanted a bird really bad, and her mom said she could get one when she moves out. She was planning to move out with some friends, but those plans failed. And things were already dealed out with the bird lady.
Jaiden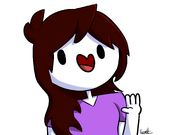 Jaiden is a female animator who has a YouTube channel with over 3 million subs. She has her own wiki, and a pet bird named Ari. 
Ari
Ari is a male bird, who is the pet of Jaiden. The weird thing is... Jaiden doesn't know Aris gender. We just assume he's a boy bird. He sees Jaiden as his mother and basically depends on her, even though he is a brat. When Jaiden isn't there to take care of him, he sees Chris as his former-father.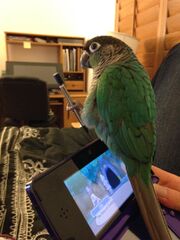 Community content is available under
CC-BY-SA
unless otherwise noted.