A Battle For Twitch Island Season 1
Episode 1 of A Battle For Twitch Island
*All the twitch streamers are on a island*
Ninja: whats up bros just playing fortnite yeaaaa (talking in front of laptop)
*camera cuts to limmy and jerma985, who are verifying that 1 pound of feathers weighs more than 1 pound of steel*
Limmy: I knew it jerma, i knew it all along
Jerma is ontop of the scale they are using, and then xiaoxiaoman drops onto the other side of the scale and then sends jerma flying.
Jerma flies past Big Dogs and Dr Disrespect who are talking about the cinematography of Cars 3
Announcer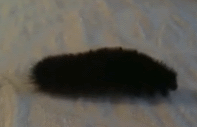 Hello Twitch Streamers, I have 1 million subs and bits, You want it?
Its all there on twitch island, all you gotta do is play my game.
XiaoXiaoMan: Is there Enderdragon there?
Announcer: I can make a deal for that, if you can win that is!
The rules are simple, 5 Rounds, and the winner is safe, and the others are up for elimination by a fellowship of your peers.
[To Be Contintued Anyone Can Contribute to the story but follow the elminations i already set up ok]
Community content is available under
CC-BY-SA
unless otherwise noted.